Hey Friends! It's
Creations by AR
blog hop time! Yipee! Come join in the fun! Check out blog hop details below.
Creations by AR
is releasing new templates today so be sure to stop by the store and check it out. One of the new releases is this totally, totally cute bird cage called Home Tweet Home!! OMG! I had so much fun creating this bird cage and it was super easy too!! I cut the file on designer using my Cricut and SCAL and added embellishments. . that's it! Super simple!!!
EVENT


NEW Valentine's Day Templates at Creations by AR!



WHEN


Monday, January 24, 6:00 am (Pacific Time)



PRIZE


One winner per blog of a Valentine template of their choice.

Each designer will pick one random winner -- so leave a comment on each of the designer's blog hop post and you could be one of the lucky ones! Each designer will announce their winner on Wednesday, Jan 26. Okay, now go hoppin'!!!! Good luck



Don't forget to comment and hop on to the other designers' blogs!!!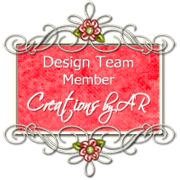 Amy Park
Andrea Budjack
Magdalena Cortez
Mandy Gill
Okay back to the cute bird cage! Depending on the size you cut the file, it can be tall or short. The height of my bird cage measures about 7 1/2 inch tall from the very top to bottom and 4" wide. If you don't have a cutting machine, a PDF file is also provided. As you can see in the photo, the top opens up so you can put a goody bag inside like I did. There's 2 types of top available.
This one is a "Heart Basket"! There is also a "Heart Box" being released. I'll create a project with it on another day. You're thinking "whoa. . .that's a lot of blings going on with you basket"! LOL! Yeah. . . .now that I'm into jewelry making, it was fitting to make a beaded handle! Why not? It's something different but you can add a ribbon if you don't want to go nuts and add all the beads. . .:)
There's an extra heart panel included in the files and in SCAL, I just embedded the heart to the center of the box template and cut it so it provides an opening to the front of my box. I then added acetate (overhead projector film) over the opening so it's see through. If you don't want an opening in the front, you can use the heart panel as a regular panel as a decorative feature to the front of the box.
Do you see how I created the heart at the top of the handle? Well, I had made the handle too long so I improvised! I twisted the wire and shaped the top into a heart. It wasn't what I originally planned to do but it worked out fine. I actually really like it!!
Creations by AR also has embellishments! This butterfly comes in a set of embellishments! They are super cute and they will add a perfect touch to your Valentine projects!!! Check out the embellishments:
Click Here
Don't forget to check out the new template releases as well and the other awesome files at
Creations by AR
!! There are a lot of cute ones!!!
Home Tweet Home
Isn't She Lovely Dress

Okay, that's it for now! I hope you'll play along in our blog hop! Have a beautiful Monday, everyone!!!